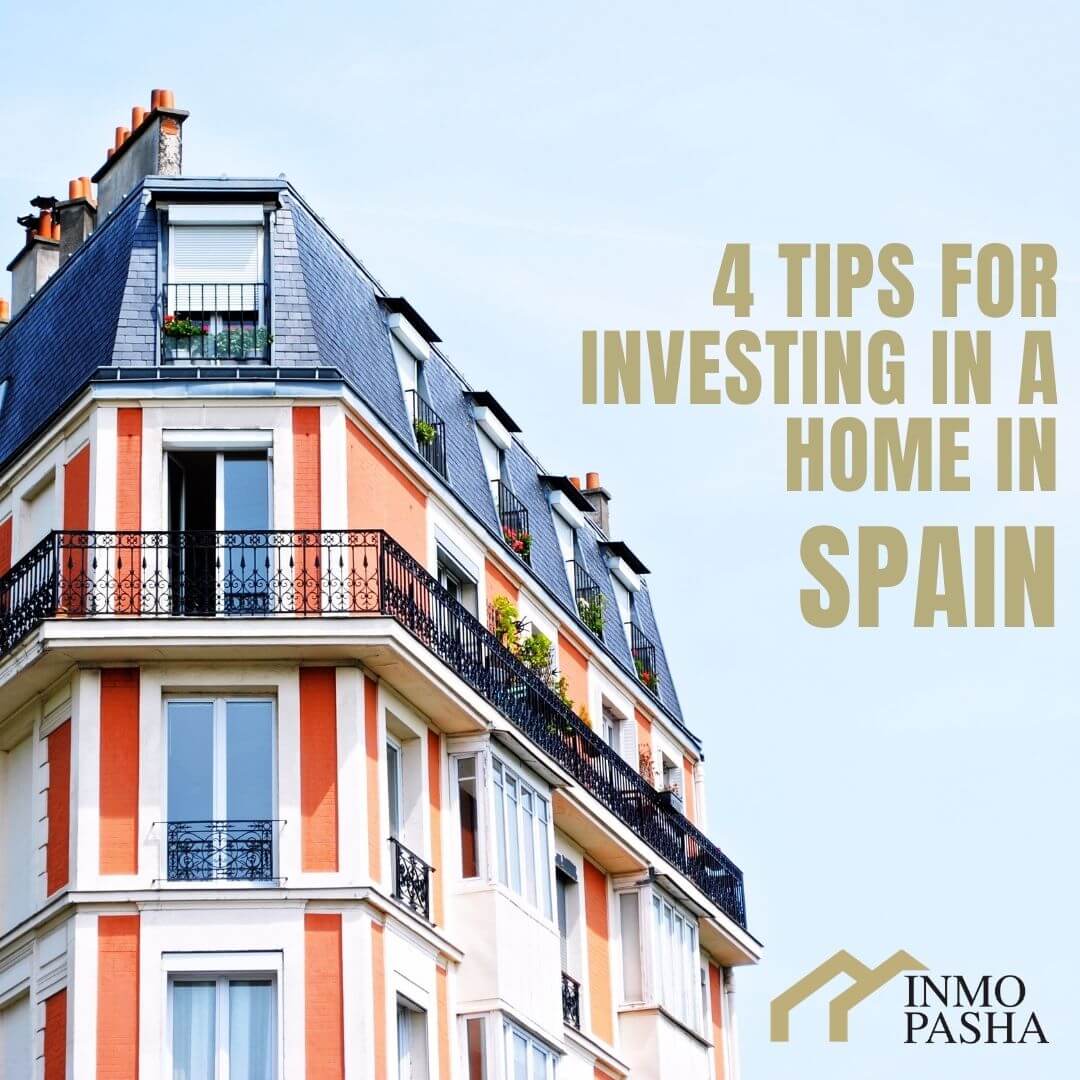 4 Tips for investing in a home in Spain
1 – Basic details:
Visit the property during the day to assess the light and the impact of the orientation;

Come back and visit the neighborhood at night, which allows, among other things, to check that there is no excessive noise;

Take into account the proximity of existing services (shops, public transport, schools, etc.);

Evaluate the accessibility of the neighborhood. You may have looked at the accessibility of the property, but you should also take into account that of the neighborhood where it is located;

Check the quality of mobile phone networks and Internet coverage. There are still areas that are poorly or poorly covered by operators;



2 – Never make the payment if it is not a deposit committing the seller to sell you the property:
The first payment that the buyer who wishes to acquire a property must make must correspond to the payment of a deposit on the price of the property that he has decided to buy, and commit the buyer and the seller to finalize the transaction at a later date.
In addition, this payment must be mentioned in a signed contract, generally the purchase agreement, which protects both the interests of the buyer and the seller in case of cancellation of the transaction by one or the other.
3 –  Take into account all the costs associated with a real estate investment:
In Spain, in general, you have to add 10 to 15% to the indicated sale price to know how much a real estate acquisition will really cost. In fact, a number of fees and taxes must be taken into account: notary fees, property registration fees, agency fees, ITP purchase tax that varies by region, etc.
4 – Call in trusted professionals:
To rest easy, hiring a professional who truly has your interests in mind saves you money as well as giving you added peace of mind. A certain number of steps must be performed by professional agents.
The search for the property should be carried out by people familiar with the area in which the investment is to be made;
Documents related to the property should be verified to determine the ownership of the property, its transferability, debts or mortgages, etc.
The drafting of the sales contract ("Arras Contract") that must take into account the interests of the buyer and the seller.
Respect for the notarial and tax procedures that correspond to each party. There are many cases in which the ignorance of the foreign buyer or seller is used to make them pay fees or taxes that in principle should be paid by the other party, the amounts involved can be important.