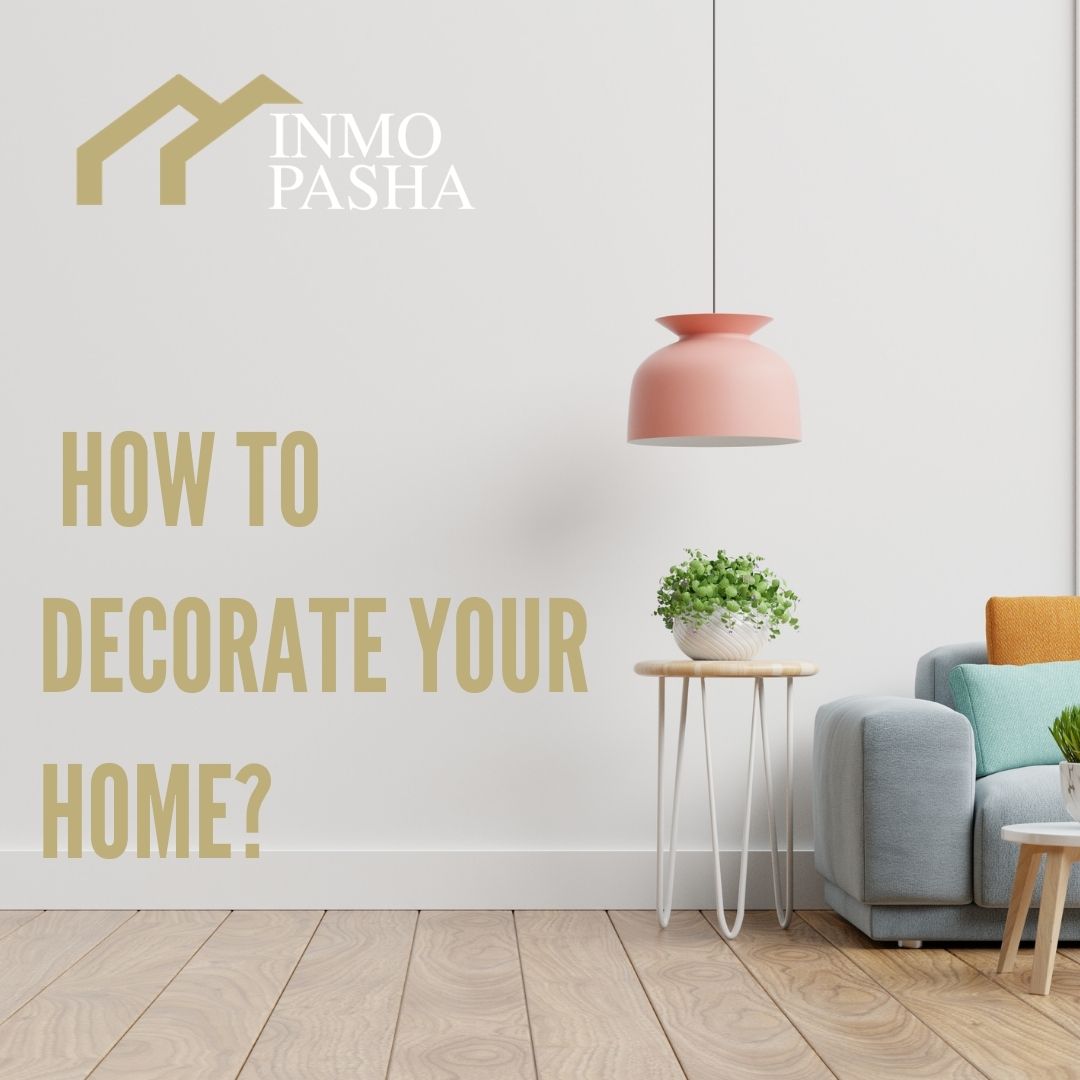 HOW TO DECORATE YOUR HOME?
You have already bought your home and you want to make a change or rather you want to create an ideal space that allows you to be comfortable when you enter your house.
When thinking about decorating your interior, you should know how to find the balance between the comfortable, the beautiful, the practical, the subtle …
And to avoid mistakes and create a pleasant feeling inside you must follow these steps:
1- Define the need:
To define the needs, a list of answers to the following questions must be made:
– How is the space located and what should we repair?
– Who do we need?
– How do we need it to work?
Then we set parameters:
– First idea of ​​change
– Needs of the users of the space to be treated (age, activity, etc.).
– Number of users (Family, children, youth, etc.).
2- Analyze the options:
It is a very important stage because you cannot make any decoration or any change of any space without taking into account the elements of its interior.
• Elements that can be modified: Masonry (walls), installations (electrical, Sanitary), Windows, Carpentry (Wood, Metallic).
• Elements that cannot be modified: Beams, Columns and Slabs.
3- Define the style:
To know what style to choose to decorate your interior, you must take into account the tastes of each one of your family based on their personalities:
– Environment of the space and the user: Climate, Customs, personality of the user, etc.
– Choose which style to adapt: ​​Mediterranean, Nordic, oriental, rustic, industrial, contemporary style, etc.
4- Budget:
Calculate how much you can invest and do a very well defined study based on the style you want and especially the needs of your space.
Having a general budget will help you not to make impulse purchases such as those precious beanbags that you have seen in a shop window and that do not fit at all in your decoration.
It is preferable to make a list of furniture and materials that you want to change or buy.
5- Measure the spaces:
When you have clear ideas of what you want and define your budget, now comes the stage of measuring, always with the presence of a plan for your home, so as not to make measurement errors.
Use a pencil and a sheet of paper to write everything down. You can also make a drawing of each room in your home and there place the distribution of the furniture, doors, windows, columns, sockets and radiators.
Start taking and writing down the measurements, you should always keep an order to avoid confusion.
6- Decorating stage:
Now and after following the interior steps, comes the stage of applying the paint colors, and placing the furniture, you can use the personal touches that let you feel comfortable, it depends on the personality of each one.
Everyone is free to tell their story and talk about themselves when decorating their interior, so let their creativity act, it is their space and their home, it is the only place in the whole world where they feel themselves, like this that you have to free yourself to get the feeling of serenity inside.