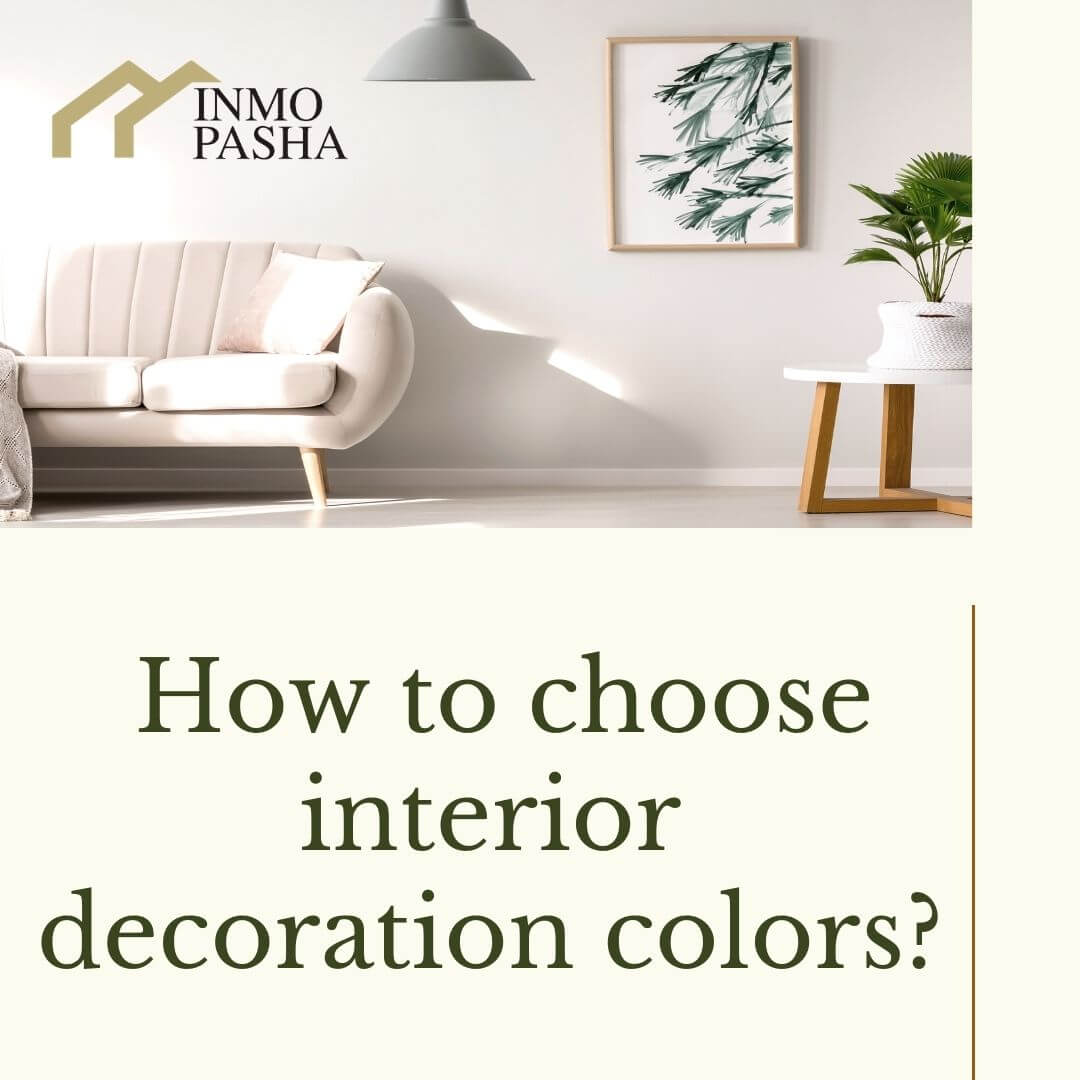 How to choose interior decoration colors ?
Using colors when decorating your interior is a very important step, the color combination can become a game, the only thing you have to decide is the tones you want, thinking about the sensations you would like to transmit and the activities that will be carried out. in the room.
What is the color  ?
Actually, it is very difficult to give a non-technical definition of what color is, even if we all know what it is. For this reason, we will talk about color without hardly dwelling on its origin, only the essential concepts to understand the effect they produce on a decorative level.
If we were to say that color is not really a property of bodies, it might seem incongruous. How can it be denied that the grass is green, that the tomatoes are red, or that the sky on a clear day is blue? Let us reflect a little.
Actually, there are 3 main colors in nature, they are called primary colors: red, yellow and blue, (those that by mixing will produce all the other colors).
How to combine primary and secondary colors ?:
Using a color palette, you can get the preferable and suitable color to paint for example the walls or select the color of your furniture,
There are many combinations of colors and the ideal is that you choose the one that you like the most and with the one that you feel most comfortable with. To make the task of choosing the color easy, we give you some decoration ideas and the description of the different color palettes so that it is very easy for you to choose:
– Monochromatic color: consists of using different shades of the same color, using the lightest shade on the largest surface. to create spaces with a cozy atmosphere, with colors that go well together because they all derive from one base, (ideal for bedrooms) and convey a feeling of unity.
-Neutral colors: they are colors that contain a high proportion of white or black and are perfect to use as a background. You can add more striking details and highlight the textures of natural materials, such as wood, to give them more life.
-Achromatic colors: they are combinations of white, black and gray. As they can be a bit austere, we recommend adding chromatic details that enliven them.
What color should I choose and use in my space?
Excite two types of colors:
1- Warm Colors: are known as positive, they are the colors that tend towards red, example: red, orange-red, orange,
yellow orange, yellow and yellow green.
Examples of warm colors:
Warm colors are generally used in cold countries, to convert a cold outdoor environment to a warm indoor environment.
– Red: it is a warm color, associated with the idea of ​​fire, it is a color full of daring, exciting, it is stimulating, it encourages activity, it is better to limit it to small sections or to use this color in secondary decoration objectives, such as quilts, lamps, armchairs, etc.
–Orange: it is a warm color, which partly maintains the characteristics of red: radiant, cheerful, stimulating in nature, accentuates breathing, can be used on large surfaces and is even better adapted to small areas.
-Yellow: It is a warm and lively color, which is associated with the idea of ​​a warm and bright day, it arouses the feeling of happiness and well-being.
It is the appropriate color to combat depression, but at the same time it can
be irritating, it is best used in the entrances, corridors, gives welcome sonication and leaves you feeling very comfortable.
2- Cold colors: they seem to move away from sight and are known as negatives, they are those that tend towards blue, such as: purple-violet, violet, blue-violet, bluish-green, and yellowish-green.
• Examples of cool colors:
They are used more in warm places like the south for example (Torrevieja is one of the very hot places), to create a softer atmosphere and avoid the anxiety of warm colors.
–
Blue: it is a cold color, it provokes a feeling of calm, rest, sadness, they tend to reflection, introspection, intellectual work, it can be used very well on background walls and oriented environments, with good natural lighting,
–Violet: it is a color of sadness, inappropriate for those who suffer from depression or melancholy. Deep, prominent, feminine color. It is animated in shades that tend to red, acquiring a little heat. It is used in comparison with the small surface.
– White: it is the color of light, it gives a feeling of candor and cleanliness. You can't beat it for funds. Used on its own it is rather cold.
It is used in rustic settings, but it can also be used in elegant settings and in modern settings, although in conjunction with other colors.
Resume:
Color is the way our eyes interpret the mixture of lights of three colors, red, green and blue, all of them intense.
Different color harmonies, monochromatic, analogous, related, complementary, and temperature can be taken as a reference.
Three or four colors are enough for an excellent decorative result,
The dominant color in a room will be chosen based on the activity that takes place in it.
The ceilings appear higher if they are painted in a lighter color than the walls.
The bright and cold tones give a feeling of more space;
darker and warmer colors dwarf settings.