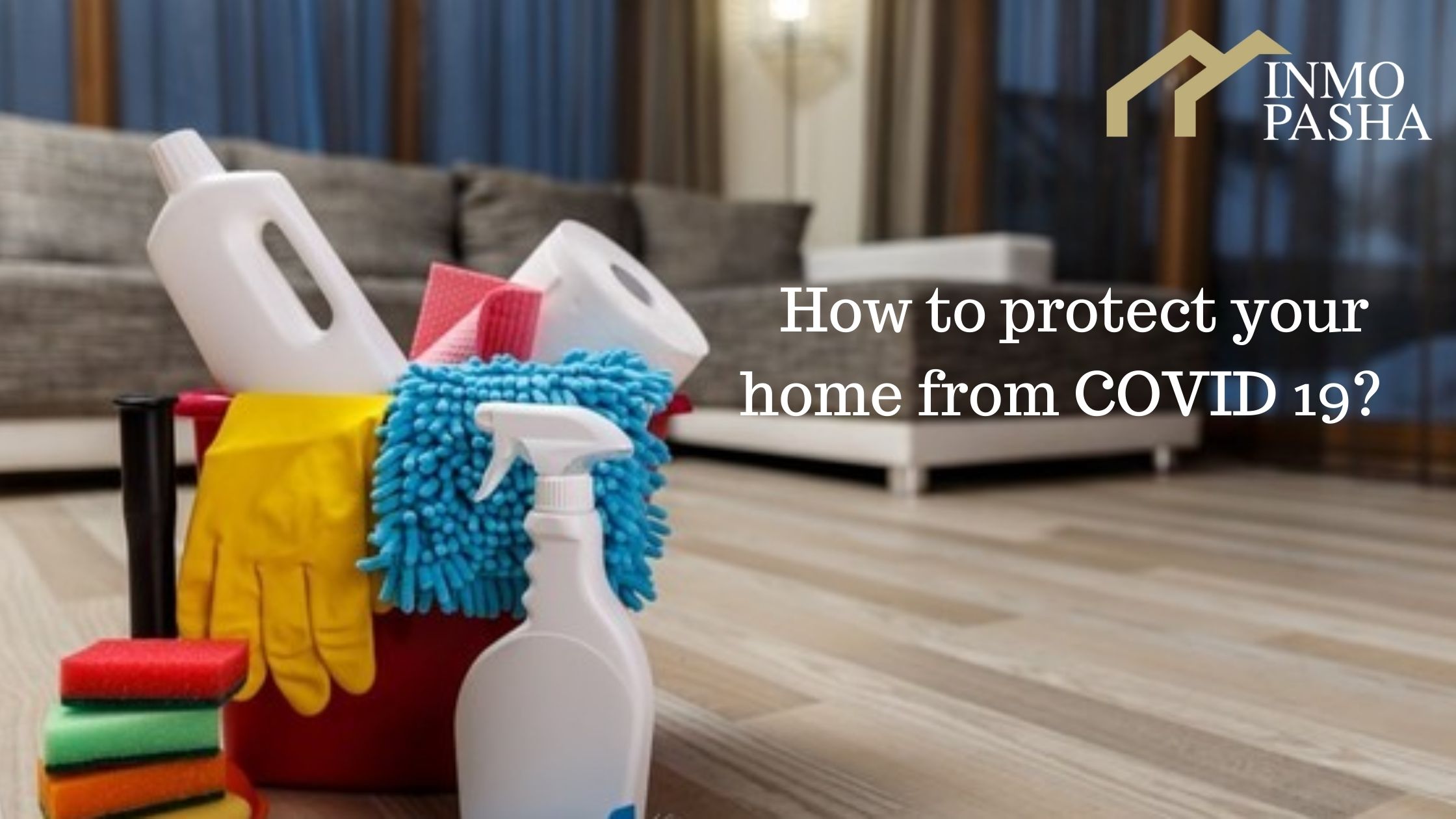 How to protect your home from Covid 19?
What is COVID-19?
According to the World Health Organization, COVID-19 is the infectious disease caused by the coronavirus (a family of viruses that cause respiratory infections that can range from the common cold to more serious illnesses).
It has been discovered more recently, Both this new virus and the disease it causes were unknown before the outbreak broke out in Wuhan, China, in December 2019. Currently, COVID-19 is a pandemic that affects many countries around the world.
It is transmitted by direct contact with the respiratory droplets produced by an infected person (when coughing, sneezing, speaking or singing) and enter the mouth, nose or eyes of people who are nearby.
We also know that people can become infected and pass the virus to others, even without showing symptoms. People can also become infected by touching their mouth, nose, or eyes after touching surfaces contaminated with the virus. The virus can survive on these surfaces for several hours to several days. The good news is that simple disinfectants can kill you.
How to protect your home from virus:
To reduce the risk of infection, it is important to regularly clean and disinfect frequently touched surfaces in your home, for example:
Doorknobs, tables, chairs, stair railings, kitchen and bathroom surfaces, faucets, toilets, switches, mobile phones, computers, tablets, keyboards, remote controls, video game controllers, and toys.
Some daily gestures to avoid contagion in your home:
B- In general:
– Put a bottle of gel or alcohol right at the entrance of your home to disinfect yourself when you return from work or outside.
– If you live in a building with neighbors, use disinfectant wipes and sprays in the elevator.
– Remove shoes at the entrance of the house and use shoes especially for the interior.
– It is advisable to shower daily to avoid transmitting the virus to your family.
– Wash your clothes at the highest possible temperature depending on the material, and dry the clothes well: these two steps will kill the virus.
– It is advisable to frequently clean the main surfaces with alcohol or
With product that contains alcohol (at least 70%) or bleach.
– Also wash or sanitize your laundry bag or basket.
– Ventilation of the house: It is very important to leave the windows open for a while, so that the oxygen can enter with the sun's rays.
– Always clean your house from dust and do not let it accumulate, especially on the controls or on the keyboards of your computer if you do telework.
– You use steam products to clean the sofa, beds … ect
B- Food hygiene:
– When preparing your food, try to prepare and clean everything before using it.
– Take your purchases out of the bags and wash them before using them.
– Wash your hands well with soap and water for at least 20 seconds before preparing food.
– Use separate cutting boards for raw meat and fish.
– Cook the food to the recommended temperature.
– Wash the vegetables and fruits with water of medium temperature and a little vinegar, the vinegar disinfects very well and attacks any small insects that cannot be seen.
– Remove all unnecessary packaging and dispose of in a container with a lid.
– It is best to wash the dishes with hot water to eliminate possible germs.
– Wipe your refrigerator, your oven, your worktop and all kitchen surfaces with a cloth with bleach.
– Throw out the garbage directly after you have finished cleaning your kitchen, do not leave it late at home (we separate the plastic, glass and garbage).
Finally, if each of us provides a healthy life based on hygiene and cleanliness, this virus and any virus will not be able to find their place among us.