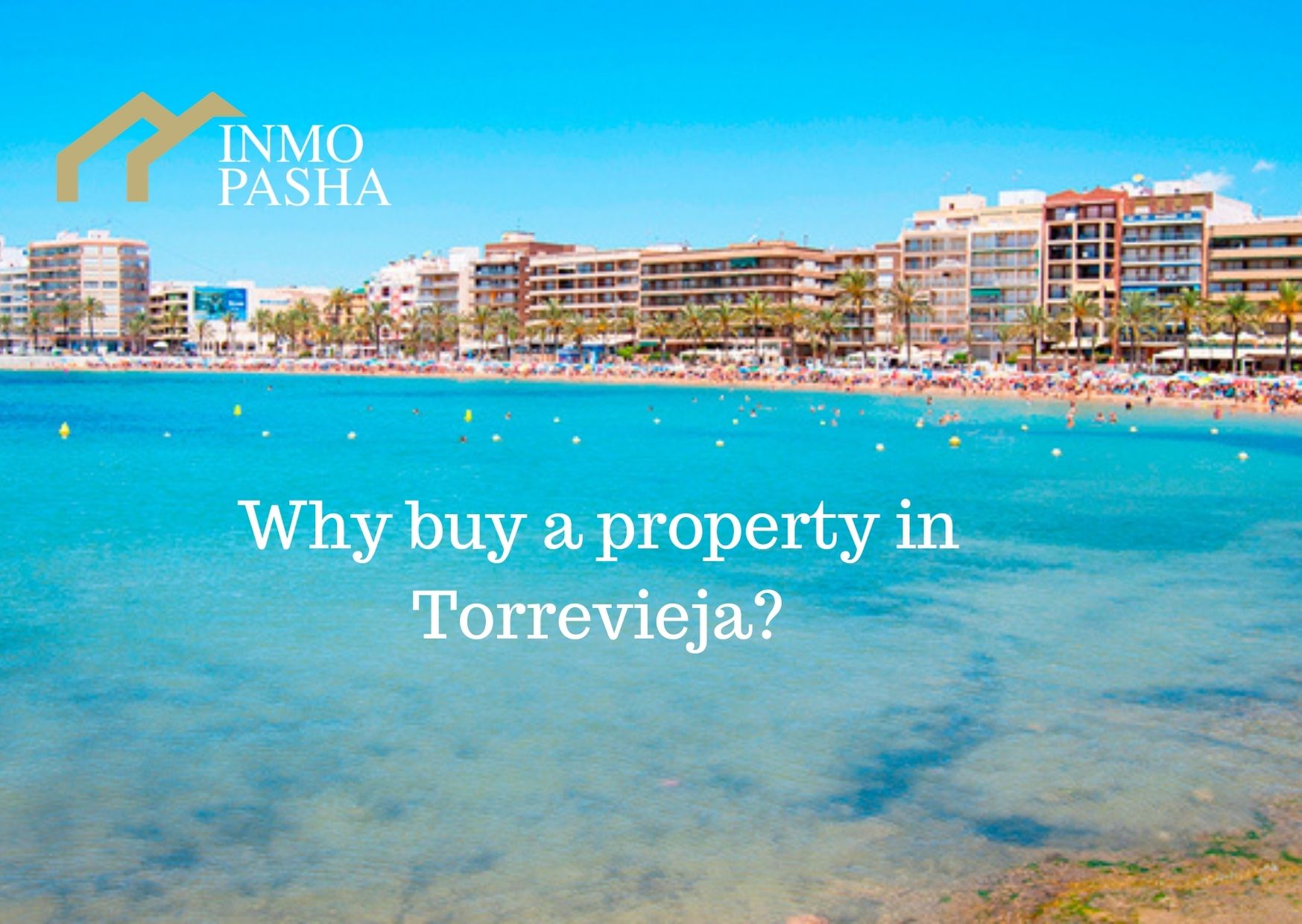 Why buy a property in Torrevieja?
Why buy a property in Torrevieja?
Torrevieja is located in the province of Alicante, in the south of the Costa Blanca. It is known for its typically Mediterranean climate and coastline, it has 320 days of sunshine a year,
The proximity of the salty lagoons, one pink and the other green, and the beaches, have created a magic of a mild and regular microclimate throughout the year,
Torrevieja has promenades with resorts along its sandy beaches. The small Museum of the Sea and Salt houses exhibitions on the fishing and salt history of the city. Inland, the Lagunas de La Mata-Torrevieja natural park.
Location:
Torrevieja is very well connected with the other cities, provinces and Autonomous Communities and also has access facilities to the countries of the European Union.
– El Altet Airport (Alicante): just 30 minutes away, it is a national and international airport.
– Port: it is only 45 minutes from Torrevieja, one of the most important cruise base ports in the western Mediterranean.
– Easy access to motorways and roads: we cite the example of the A-7 motorway and the complementary roads the N-340 and N-332.
The tranquility of the city:
Torrevieja is a city where you can feel calm when you go for a walk by the sea, walk through its pedestrian streets.
Low square meter price:
The average price per square meter in Torrevieja in the month of December 2020 is € 1,716, it has varied by -2.44% in the last 3 months.
The price per square meter in Torrevieja is 5.21% lower than in Alicante / Alacant.
A dream coast:
14 km of coastline, a coast where you can find several beaches and coves where you can bathe on its beaches throughout the year and relax with your friends and family.
The gastronomy:
Torrevieja is known for its Gastronomic variety, but fish is the basis of Torrevieja's traditional meats, along with vegetables from the nearby Huerta del Segura, "the garden of Europe" and meats, especially pork, with which In towns around the city, artisans still make exquisite sausages and cold cuts.
The variety of Restaurants and bars in Torrevieja will surprise you, born from a perfect combination of the best seafood, the most appetizing vegetables and fruits.
If you come to settle in Torrevieja, you can take advantage of this variety and especially of good taste.
Quality-Price ratio:
The affordable prices of the homes that are for sale in Torrevieja, encourage you to invest a home as a first or second residence for the purpose of making use of it in high seasons or also putting them as an investment that generates additional income.
Today Torrevieja has become a city of second residence.
Wide range of Leisure:
Torrevieja has a wide range of leisure activities, with its fantastic environment that has made its difference on the Costa Blanca.
La Torre del Moro, Parque de las Naciones, The Natural Park of the La Mata-Torrevieja lagoon, The coves and beaches of Torrevieja, The Station park, water activities such as: Surfing, boat rental, jet boat , flybord … ect