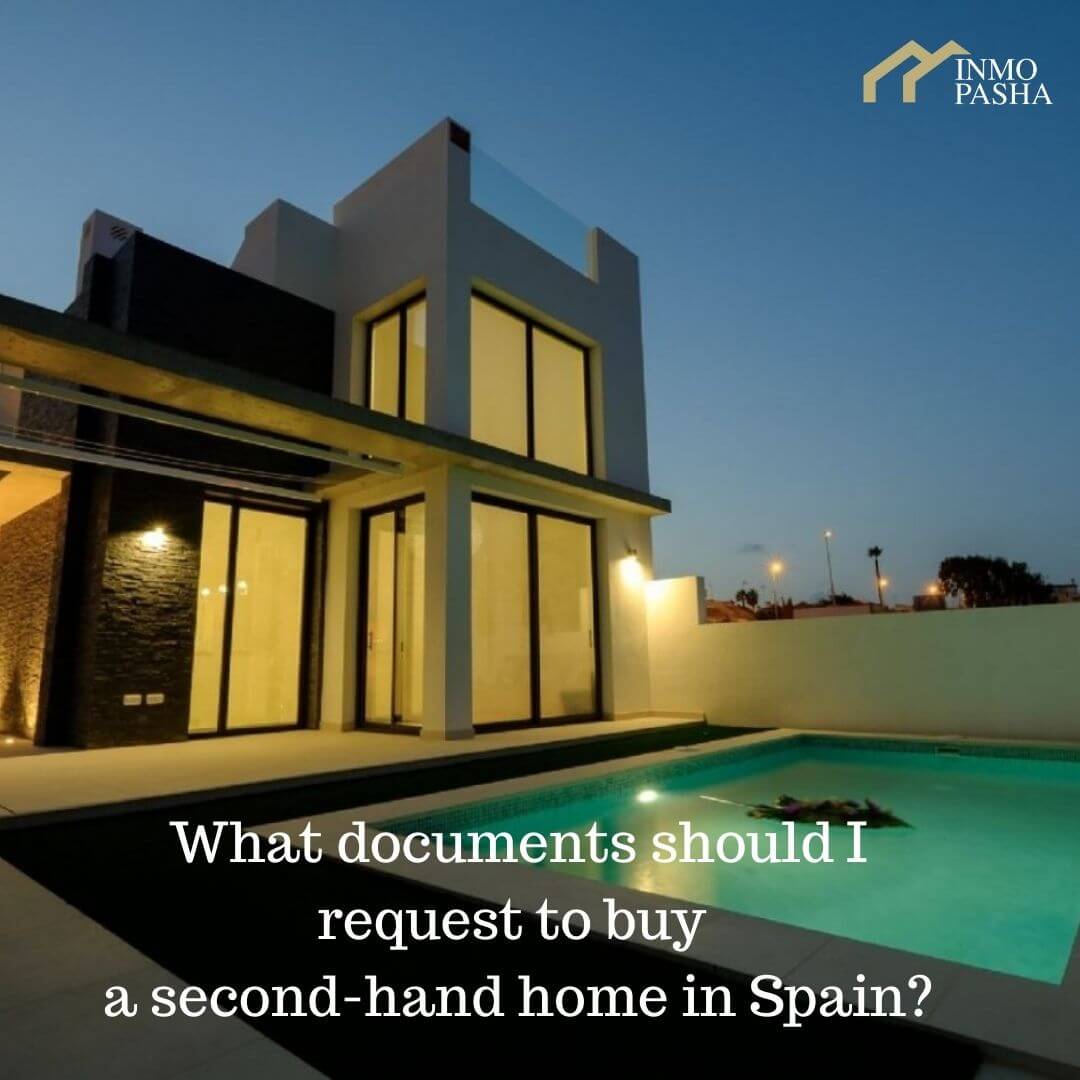 What documents should I request to buy a second-hand home in Spain?
If you want to invest in a home in Spain to settle there or put it as a profitable investment, you must ask for the following documentation:
1- A simple updated note: it is facilitated by the property registry where the home you want to buy belongs, in this document you can verify that you know everything about the home.
2- Energy efficiency certificate: This certificate includes objective information on the energy characteristics of the home. It is made by calculating the energy consumption that each building or home needs for a year, under normal operating and occupancy conditions. Based on this calculation, the property can be energy-qualified with one letter or another.
It has seven letters: from A (most energy efficient building) to G (least energy efficient building). In addition to this general note, there is information about other energy characteristics of the building, such as the thermal envelope or the natural gas or electricity installations.
3- Certificate of habitability: It is a document, issued by the Administration, which certifies that a place is suitable to be used as a people's home and that it has the minimum technical conditions of habitability required by current regulations,
The certificate of habitability expires depending on what is marked by the Autonomous Community, each region has its place and in general it is set between 10, 15 or 20 years.
4- The certificate of debts with the community: it must be issued by the community secretary with the approval of the president.
This document shows that the house has no debt with the community and is up to date with payment,
5- Last IBI receipts: It is a document of Real Estate Tax, also garbage, it is a local tax of the city council, which is paid annually before the SUMA administration, it comes with the name of the owner, this document has to be paid at the time of signing before the notary and thus shows that the house is up to date with payment.
6- Certificate of no urban infringement: It is a document that certifies that a home or property does not have any record in its charge for having committed some type of urban infringement, it is usually requested by the owner or his representative.