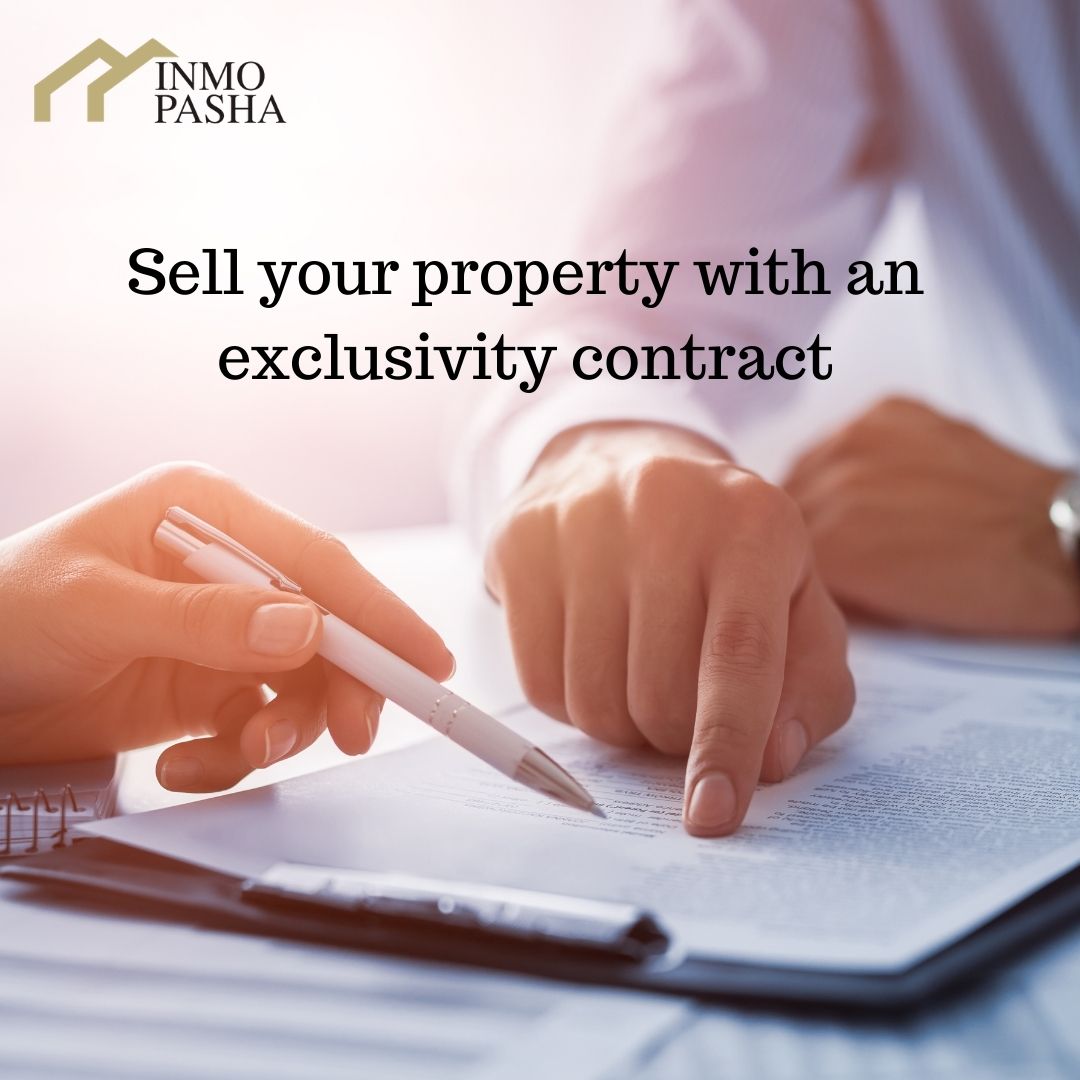 Sell ​​your home with an exclusivity.
Selling your property in Exclusive.
A real estate exclusive or rather a contract of management and marketing of sale, is an agreement signed with your real estate agency in which you authorize them to sell your home, and that does not mean that only that agency can market it, on the contrary, the agency you have chosen, will share the sale of your property with its CRM network (its partners and other real estate agencies).
It is a more professional, orderly and controlled way of selling.
Why sell my property with an exclusive real estate agency?
For the simple reason that you will be protected, and you will know that behind the sale of your property there are professionals working in your interest.
That is why it is advisable to sign an intermediation contract between you and your trusted agent.
Here are some advantages of the signed contract:
The term of sale is short: the term of sale of your property will be very short, that is to say, the sale of your property will take place in a reduced period compared to properties for sale without exclusivity,
The exclusive property is sold with guarantees and transparency for the seller and the agency, however the non-exclusive property is sold with hidden nuances.
Also real estate agencies may also have in their portfolios, buyers who have previously been interested in other properties similar to yours and this point accelerates the sale.
Transparency in the sale:
The owner at the time of signing the exclusive will feel more protected because all contractual clauses favor him and always protect his interests and there are no small letters.
Fees clearly determined in the contract that is signed:
The agency fees are very clear from the first day the contract is signed, and the price of the property will be marked with the market price.
Fixed term of the contract:
Assign the rights to the sale of your home for a certain period of time, usually 3, 6, 12 months depending on the agreement between the two parties.
Improve publication portals:
The real estate agency invests time and money to publish your property, Your property will have much more visibility in the market, since the agency uses different ways to advertise it and makes a more personalized follow-up of the visits and the contacts it receives,
Security and guarantee:
When you hand over the keys of your property for sale, you will be sure that there is only this agency that is in charge of the visits and you have the certainty that it is the only responsible and that there are no intermediaries, and it is a guarantee of total security.
Translated with www.DeepL.com/Translator (free version)