About us
INMO PASHA
A family real estate company created to detect the demands of its clients, in order to offer the best service, give immediate response to their needs and above all offer guarantees.

Our main features are the efficiency, availability, quality and professionalism we offer to our dear customers and at all times. We will accompany you from the first step to the last, we have a team specialized in different services, close and honest. We know that the world moves and advances always, we have to move forward with it, so we rely on continuous training in the evolution of the real estate market, which has helped us to move forward to always offer novelty and personalization.
Our goal is: Your satisfaction, Your happiness, Your recommendation.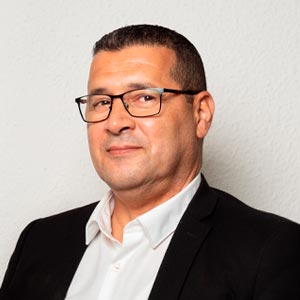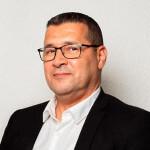 Language: Frances, inglés, español, árabe.
Manager and manager of the company, he has been an entrepreneur all his life.
He was born and studied in Algeria his native country, he has always been an entrepreneur, he started his career in Spain in the early nineties where he opened and managed several companies without separating from the real estate world.
He began as a tourist guide, after several temporary jobs where he learned to work in various fields acquiring experiences until opening his own company in mid-1990 and 2000 in valencia managing it for 16 years,
He partnered in Algeria with a Spanish-Algerian company based on promotion and construction.
He opened another company always in the real estate world, in the area of the Costa Blanca in Torrevieja exactly.
Extra professional level He loves soccer, has been a player in different levels and categories, was a promising player to be professional and now focused on teaching this sport and continue learning from it getting the right titles, now has the professional title of coach among other titles in the same sport.
He has a gift of people and is a person who inspires a lot of trust, loves to help people.
Spend your free time in sports or with your family and friends.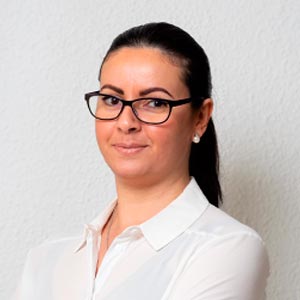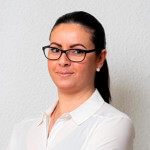 Language: Frances, inglés, español, árabe.
Lina is the coordinator of the company, ensures the proper functioning of the agency, supervises the formalities of all operations until the signature of the Deed before notary.
She has worked as a lawyer in the Ministry of Justice during her presence in Algeria,
Master's degree in administrative management in Spain and work as a fiscal and labor manager.
Study also Master in planning and management of tourism at the University of Alicante and focused on residential tourism.
I do a course in interior design and since obtaining his degree he added the service of decoration and home-staging to the company.
Her strong point is the presence, always available and ready to solve any situation, she does not like to waste time, watches, listens and she acts.
It is based a lot on continuing training and being up to date, attend many webinars, master classes and events,
He loves being in touch with nature for energy and positivity.
Your finest moment when you spend it with your book.
The most important thing for her is her family.